"...moreover, the reason Chicago Booth is my top choice for business school is its connection with the larger university…"
Every year, dozens of prospective Boothies write a version of this statement in their application essays. However, once we step into Winter Garden, so many of us are swept away in the flurry of Booth-centric activity. In fact, in his interview with the Chicago Business Newspaper in May earlier this year, Dean Rajan highlighted the importance of this connection with the greater university - "I'm keen on [...] connecting Booth more closely with the university. Booth has largely been a stand-alone entity and the university would like to see Booth taking on a bigger role." (http://www.chibus.com/news/2017/5/18/madhav-rajan-im-exactly-where-id-like-to-be)
And so, the focus of this article is to spotlight one of the programs that allows Boothies to venture beyond Winter Garden and make connections with the larger university - The Kapnick Leadership Development Program at the University of Chicago Law School.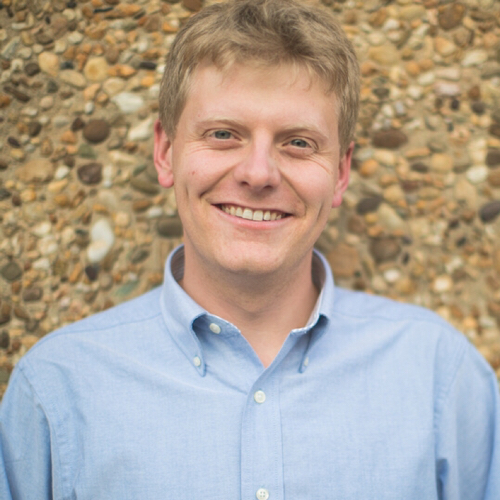 John McComb, Class of 2018
I'm proud of the fact that I go to the University of Chicago, and [...] I think [this program] is such an incredible and rare opportunity that we have while we're here. I knew that by broadening my network to include bright legal minds I would open myself up to both new experiences and new perspectives on leadership and public policy.
What is the Kapnick Program?
The Kapnick Leadership Development program started in 2014 a a result of a $2 million joint gift to the Law School and the Booth School of Business by Scott JD / MBA '85 and Kathleen Kapnick JD '84. The Kapnick program is based on Chicago Booth's LEAD program, which is one of the first experiential leadership development programs at a major business school. As the Kapnick program prepares for its 5th year in Fall 2018, we explore it further as one of the many opportunities that Booth students can leverage to be part of the larger community.
How is it like LEAD or different from LEAD?
George Boghos, Class of 2018
It's a newer program, so I felt like there was an opportunity for me to contribute to the direction of the initiative and shape the curriculum. I got to work on two modules that we designed from scratch this year.
"The program wrapped up in early September, so it allowed me more flexibility in choosing my class schedule this fall and gave me more time to devote to other leadership roles and full time recruiting" - George Boghos, Class of 2018
Who should apply?
To answer this question we reached out to both Kapnick Facilitators as well Senior Coach Terri Brady from the Leadership Development Office to get their perspectives.
1) Those who enjoy working with people who think differently.
Terri Brady, Senior Coach Leadership Development Office
Both Booth and Law School students are known for their critical and analytical thinking skills. However, they generally use those skills in different ways and apply them to different subjects. They discover these differences in their module discussions and presenting to the 1Ls, and it broadens their perspectives. That's why this program makes a big impact.
Booth students who become Kapnick facilitators work with their Law School colleagues on module teams and then present the modules to the first-year students. Both settings give Booth students an opportunity to work with people who "think differently." The result is a broadening of perspectives on both sides of the Midway. Moreover, the Law School facilitators experience working on a team outside of the competitive law school environment where there is a heavy emphasis on academics and on individual work rather than group work. The first-year law students are exposed to how MBA students think about the module topics such as teamwork, communications, conflict and building relationships.
2) Those who want to make a big impact on the program and on people.
The quote from George Boghos, Class of 2018 above illustrated how much of an impact a facilitator can have on a curriculum delivered to the cohorts called Bigelows. However, beyond just being able to impact modules and change curriculum, this program can influence and impact the Littlelows (1L student squads) in a big way. The majority of Law School students start right after their undergraduate experience and while they are the best everything they've ever done, their pursuits have often been solitary in nature. This program allows them to work in groups in a way the curriculum does not.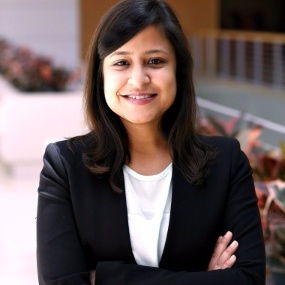 Sakshi Jain, Class of 2018
By the end of the first week, the 1Ls seemed engaged and excited. I found my Littlelows sharing personal stories in our debriefs and making plans to hang out every week outside of school. That was success for our squad as our biggest objective was to create a fun and safe environment in which 1Ls could get to know each other.
3) Those who want to extend themselves beyond the Booth bubble
This may seem obvious but this was a major driver for every Kapnick facil we reached out to. Building relationships beyond with the larger university was a driver for a number of Boothies and Kapnick is a wonderful opportunity to do that while diving deeper into the LEAD curriculum.
Melanie Quall, Class of 2018
I was interested in collaborating with other schools at the University and diving into the topics covered in LEAD in more depth. [...and...] the most important takeaway for me was the relationships I developed with the other facils, both Law students and the Booth students.
And just like LEAD, the impact that the Kapnick program can make continues well after the program ends. The program isn't about overnight transformation but it is about immense impact.
Kapnick and LEAD applications come out late October. Curious to learn more? Attend one of the Information Sessions planned on Oct 31 and Nov 2 or reach out to the 2Ys who were facilitators to get a first person account.